In the News
Dr. Hergan's lecture on Anterior Hip Replacement and Robotic Assisted Knee Replacement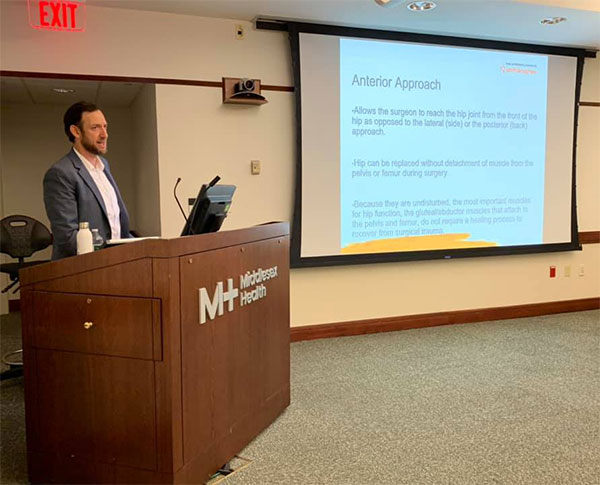 ---
Recent Dr. Hergan Radio Feature
David Hergan MD talks about Hip Arthroscopy
---
Specialized hip surgery helps patients stay active
Some people never know they have the condition until they're older. Others, especially those people who lead very active lives, realize there's a problem early on, some as early as their teens. The problem is something called "hip impingement," and an orthopedic surgeon at Middlesex Hospital who specializes in sports medicine, is now performing a new procedure to get people who have the condition back in action for the long run.
Click here for more information
---
Hip surgery patient active once again
Forty-seven-year-old Jennifer McGill is a very active woman and mother of four. Throughout her life, she has enjoyed gardening, walking, biking, hiking, swimming and skiing. But over the past few years, McGill noticed an increasing pain in her hip. It was sore and achy for about six months. Then, she started getting sharp stabs of pain.
Click here for more information